Looks like I'm finally back! Hope you all have been well. I have missed being on here and seeing the amazing work everyone has been doing. I'm hoping to catch up soon!
I am going to just pick up where I left off, which was a Tuesday (writing prompt day). I got this writing prompt from my blogging buddy, Dr. Suchie. Her prompt to me was, "In poetry form, write about Gluttony," so this is my attempt.
It's good to be back and I hope you enjoy!
---
"Gluttony"
Stress,
Upon my mind,
With fists of fury,
Irately beating!
My peace it's clawing, eating and gnawing;
A frenzied feast.
Blood upon his jaw;
Giving into this beastly fiend, as I smash more sweets,
My flaw!
~~~
"I don't feel well,
And my weight, much overdue for
Forgone numeric fell!"
'Come on, just eat another piece,
It's just cake! This is who you are my friend!
A lover of sweets – just like compelling beats,
Peppery meats and epic feats –
Just get one more.
Besides, you have to feed that beast,
Stress will have his feast! AND, you work hard,
You deserve that extra piece!
Don't be fake! That piece with extra frosting; partake!'
I fail, I falter, eat to appease my take
On being pleased.
Out of shape, breath wheezed
As I regret each wrong decision I make…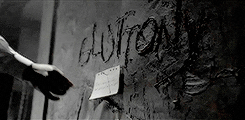 ~~~
I'm tired; seeking a break.
This stress and heartburn
Are eating away at me.
I hop on social media,
See what's going on in the world.
…
…
…
Just more toxic garbage
Being gobbled up in large poisonous portions,
Guess whose dating such and such…
Never interested me too much,
Blah blah blah; this is why everyone who doesn't
Agree with me is a stupid, ignorant bigot!
"Well, have you ever considered…
Shut up you racist! Your only a product of
White privilege you white male supremacist!
Whelp, there the … Trump Card …
And to further the discombobulating stump,
Besides, I have more followers than you, so you're irrelevant!
As I continue strolling,
Consuming preservatives and dyes, wasting precious time,
Even after my eyes realize…
~
Gluttony!
© Joshua Curtis, 2019