One of the quintessential aspects of manhood: Strength! As men, we are expected to be strong. We tease and poke-fun at each other for weakness when putting a nemesis down or encouraging a friend on.
This strength is also supposed to permeate our entire lives. It's not just physical. We have to be strong emotionally, mentally, in our spirits; in our souls. Of course, depending on the family, culture, nation, etc. that we are raised in, this strength can look very different. For some men, it is strength to let a women run over them and in others, to put that woman "in her place", even physically if need be. For some, it is strength to fight as fast as possible and for others it's strength to run and survive.
With so much confusion about men's strength, what is a real standard for us to follow? I think there are many qualities of strength in a good man. However, I think there are two words that sum up where we really need to start when it come to being strong – both based on one Scripture.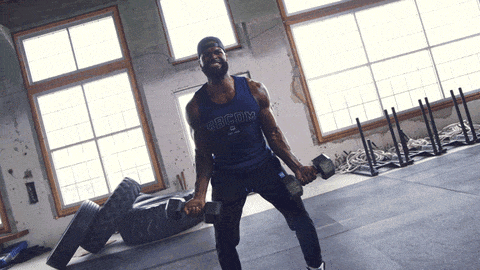 Proverbs 24.10 reads, "If you faint in the day of adversity, your strength is small." (ESV)
First word – courage! We must be willing to stand for truth and righteousness in the day of adversity. If we are to be strong, we must learn – and be willing to be taught – how to stand in the face of adversity. I also like what C.S. Lewis said regarding courage: "Courage is not simply one of the virtues, but the form of every virtue at the testing point." We see this throughout Scripture, but one famous verse is God speaking to Joshua in chapter one of that book. "Be strong and courageous."
Of course, just looking over this verse, it can apply to anyone. However, when we dig a little deeper, we can see how it apply a little more specifically to men as we find a very interesting meaning for the word adversity. One of the meanings is 'rival wife', and oh how easily we can be distracted by the femme fetale.

This brings us to our second word: Faithfulness! I think this is something that – in my country – is way undervalued. Men are prided on how many women they can "get with", but that is opposite of reality. In reality, we are called upon to be faithful! This is not only what God expects of us, but also examples. He is faithful to keep his covenant with us himself, by putting his spirit and laws within us. He keeps the covenant going. Secondly, he tells us husbands to love our wives like Jesus loves his church and to give ourselves up for them (Ephesians 5.25-33). However, this word is so much bigger than just physical faithfulness. It is also spiritual, mental, in our hearts, souls, imaginations, etc. And, it certainly includes how we relate to and treat God in our lives.
So men, yes, let us be strong. However, if our strength is not rooted in righteousness and discipline, if it is only physical, if it does not flow out of courage and faithfulness, we are lacking. Speaking for myself, these are areas that God is certainly growing in me and has been for years. I am currently going through a season I can tell God is working on both of these areas again! Prayers are welcome!
---
I know, I am putting a post up for men today. However, HAPPY MOTHER'S DAY to all the mamas out there! I know speaking for myself, I got a lot of strength from my mom growing up and certainly get much from my wife everyday. I am speaking in this post of men's strength, but the strength of a woman is a beauty to behold and should continue to encourage and spur us men on! Our families – the second most important reason for us to be strong!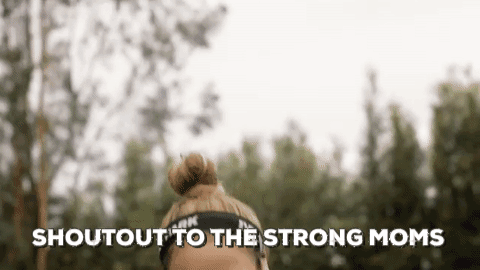 © Joshua Curtis, 2019